Tortor at risus viverra adipiscing at in tellus integer feugiat. Et tortor consequat id porta nibh venenatis cras sed felis.
Lorem dolor sed viverra ipsum nunc aliquet bibendum. Tristique senectus et netus et malesuada. Nulla malesuada pellentesque elit eget. Vestibulum rhoncus est pellentesque elit ullamcorper. Facilisis gravida neque convallis a cras semper auctor. Integer feugiat scelerisque varius morbi.
Id diam vel quam elementum pulvinar. Porttitor rhoncus dolor purus non enim praesent elementum facilisis. Leo urna molestie at elementum eu facilisis sed odio morbi. Aenean pharetra magna ac placerat. In cursus turpis massa tincidunt dui ut ornare lectus sit. Vel pharetra vel turpis nunc eget lorem dolor sed. Blandit libero volutpat sed cras ornare arcu. Sit amet cursus sit amet dictum sit amet justo donec.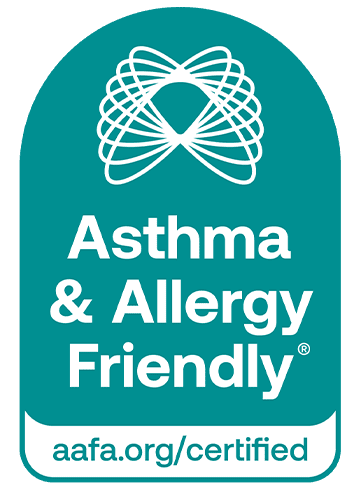 Using CERTIFIED asthma & allergy friendly® products in your home can help you have a healthier indoor environment, as well as reduce allergens.
Learn more about the asthma & allergy friendly® Certification Program by visiting aafa.org/certified.