A food allergy occurs when the body's immune system sees a certain food as harmful and reacts by causing allergic symptoms. Foods that cause allergic reactions are allergens.
More than 32 million American adults and children have food allergies.1,2 We commonly hear about children with food allergies. But people can develop a food allergy at any age. Many adults develop food allergies even without a prior history of allergies.
There is no cure for food allergies. The only way to prevent an allergic reaction is to avoid the food you are allergic to. The good news is with the right steps, you can manage your food allergies and live a full life.
There are different types of allergic reactions to foods:
Immunoglobulin E (IgE) mediated. The body's immune system makes antibodies called immunoglobulin E (IgE). These IgE antibodies react with a certain food and cause symptoms. In the U.S., the most common causes of food allergy are these nine foods:
Non-IgE mediated. Other parts of the body's immune system react to a certain food. This reaction causes symptoms but does not involve an IgE antibody. Someone can have both IgE mediated and non-IgE mediated food allergies.
Not all people who react to a certain food have an allergy. They may have a food intolerance. Examples are lactose intolerance, gluten intolerance or sulfite sensitivity. Food intolerance does not involve the immune system.
There are three basic principles to managing food allergies.
Visit our food allergy division – Kids with Food Allergies:
Learn more about food allergies
Find allergy-friendly recipes
Connect with parents managing their children's food allergies
Get information about managing food allergies in schools
References
1. Gupta, R. S., Warren, C. M., Smith, B. M., Jiang, J., Blumenstock, J. A., Davis, M. M., Schleimer, R. P., & Nadeau, K. C. (2019). Prevalence and Severity of Food Allergies Among US Adults. JAMA Network Open, 2(1), e185630. https://doi.org/10.1001/jamanetworkopen.2018.5630
2. Gupta, R. S., Warren, C. M., Smith, B. M., Blumenstock, J. A., Jiang, J., Davis, M. M., & Nadeau, K. C. (2018). The Public Health Impact of Parent-Reported Childhood Food Allergies in the United States. Pediatrics, 142(6). https://doi.org/10.1542/peds.2018-1235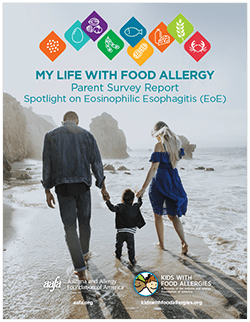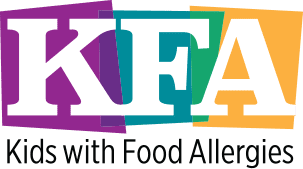 KFA is dedicated to saving lives and reducing the burden of food allergies through support, advocacy, education and research.