What is Type 2 Inflammation?
Everyone has something called a type 2 immune response.1 A type 2 immune response typically happens when your body senses certain kinds of infections and sends out specific type 2 immune cells to fight a battle against the intruders by creating inflammation.1,2 
In some people, the immune cells cause inflammation even when there's no infection.1 By doing so, they end up damaging the body itself. This is an overactive immune response called type 2 inflammation.1
Conditions such as atopic dermatitis and asthma, among others are caused in part by type 2 inflammation.1
Type 2 inflammation can be a chronic condition.1 This means it always exists in the body, even when you don't feel or show symptoms.1
Scientists discovered type 2 inflammation in the 1980s and they're learning more and more about it every day.2,3,4 It is now understood that type 2 inflammation plays a role in several diseases.2 There is current and ongoing research to find out if this inflammatory process may contribute to even more diseases.2
Diseases Driven in Part by Type 2 Inflammation
Diseases driven in part by type 2 inflammation may be diagnosed in childhood, but can develop at any age, impacting people for years, or even their entire lives.5,6,7 Type 2 inflammation may contribute to a wide range of different diseases.1
Asthma
From coughing and wheezing to difficulty breathing, asthma symptoms may impact daily life, especially if it's not controlled.8 Have you ever heard the terms "allergic" or "eosinophilic" to describe asthma? Type 2 inflammation can be present in many people who have eosinophilic or allergic asthma.1
Atopic Dermatitis (AD)
People with AD (the most common type of eczema), often have intense itching, dry, scaly skin and red or dark rashes.9 Many people are diagnosed with this chronic disease as children and experience unpredictable symptoms into and throughout adulthood.9
Nasal Polyps (NP), or Chronic Rhinosinusitis with Nasal Polyposis (CRSwNP)
Nasal polyps are non-cancerous growths in your sinuses that lead to frequent runny noses, trouble breathing, facial pain, and congestion.10
Many people experience loss of smell which can cause people to miss out on experiences like enjoying the smell of a meal and can cause concern if they're unable to sense smoke in the event of a fire.11
Eosinophilic Esophagitis (EoE)
EoE causes inflammation and damage to the esophagus (the tube connecting the mouth to the stomach) making it hard to swallow food.12 This can lead to poor appetite, vomiting, pain, the feeling of food getting stuck in the throat, and sometimes choking emergencies, requiring a hospital stay.13,14
Experiences like diet elimination makes dinners out often hard when you have EoE. Sometimes, people with severe EoE may need a gastric feeding tube.12
Prurigo Nodularis (PN)
PN is a skin disorder that is marked by intense itch, uncontrollable rubbing and scratching of the skin resulting in hard, itchy and painful bumps (nodules).15 It often occurs on the arms, legs, back and stomach area.15
PN greatly affects a person's quality of life including sleepless nights, and feelings of anxiety and depression.15
Certain Food Allergies
Sensitivities to allergens in different foods can cause anaphylaxis, a severe allergic reaction.16 Symptoms of anaphylaxis can include rashes, hives, trouble breathing, wheezing, dizziness, vomiting, diarrhea, and swelling of the lips, tongue, and throat.16 The most common foods that cause allergic reactions are eggs, milk, peanuts, tree nuts, fish, shellfish, soy, and wheat.13
About Type 2 Inflammation and Allergic Conditions
If you have an allergic condition or another condition caused in part by type 2 inflammation, understanding the underlying cause is important when speaking with your doctor to create the right treatment plan for you. There are a variety of treatment options available to help improve control of your disease – some examples include creams and ointments, inhalers (or puffers), immunotherapies, certain oral medications or biologics.10,17
Before talking to your doctor about what treatment options may be best for you, here are some additional things to know about allergic conditions or other conditions caused in part by type 2 inflammation.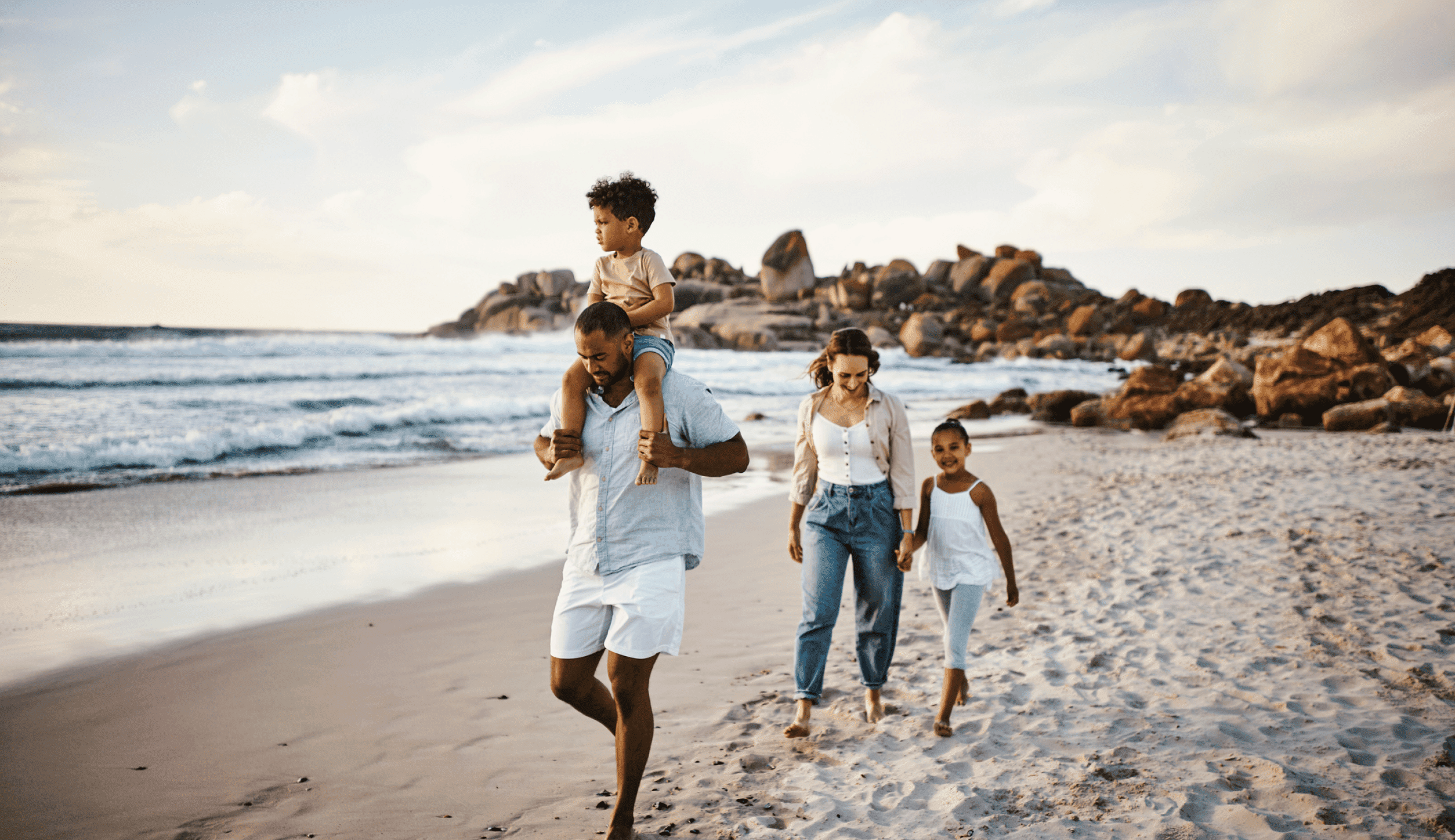 Family History
When multiple people in a family have the same – or different – allergic conditions, it could be a sign of type 2 inflammation.1 Type 2 inflammation could explain why someone has AD, their mother has asthma, and their aunt has nasal polyps.1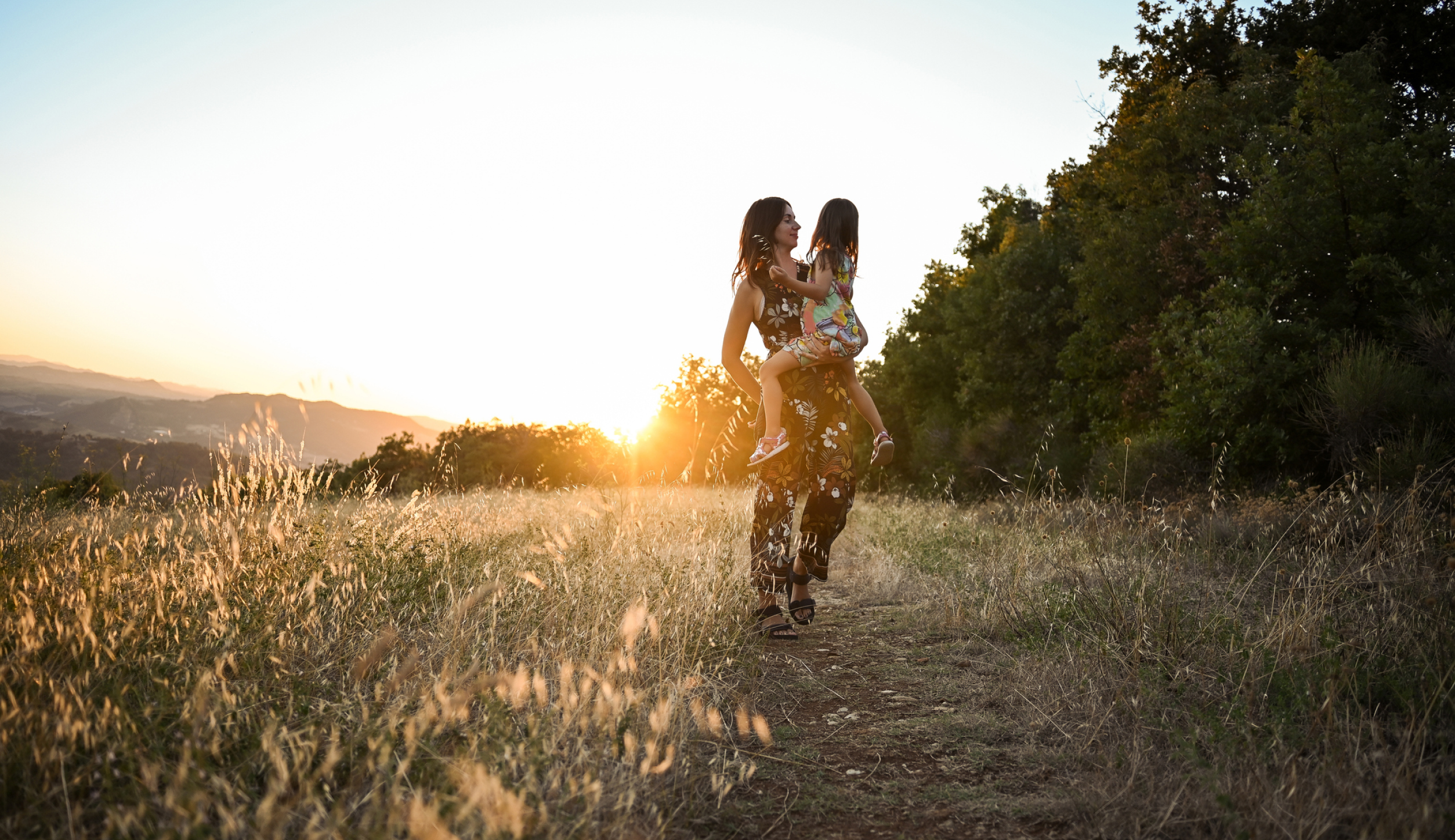 Environmental and Physical Triggers
Factors like allergens (such as pollen, mold, and dust mites), exercise, stress, weather, and pollutants (such as ozone and smoke) can trigger symptoms or cause them to get worse.19,20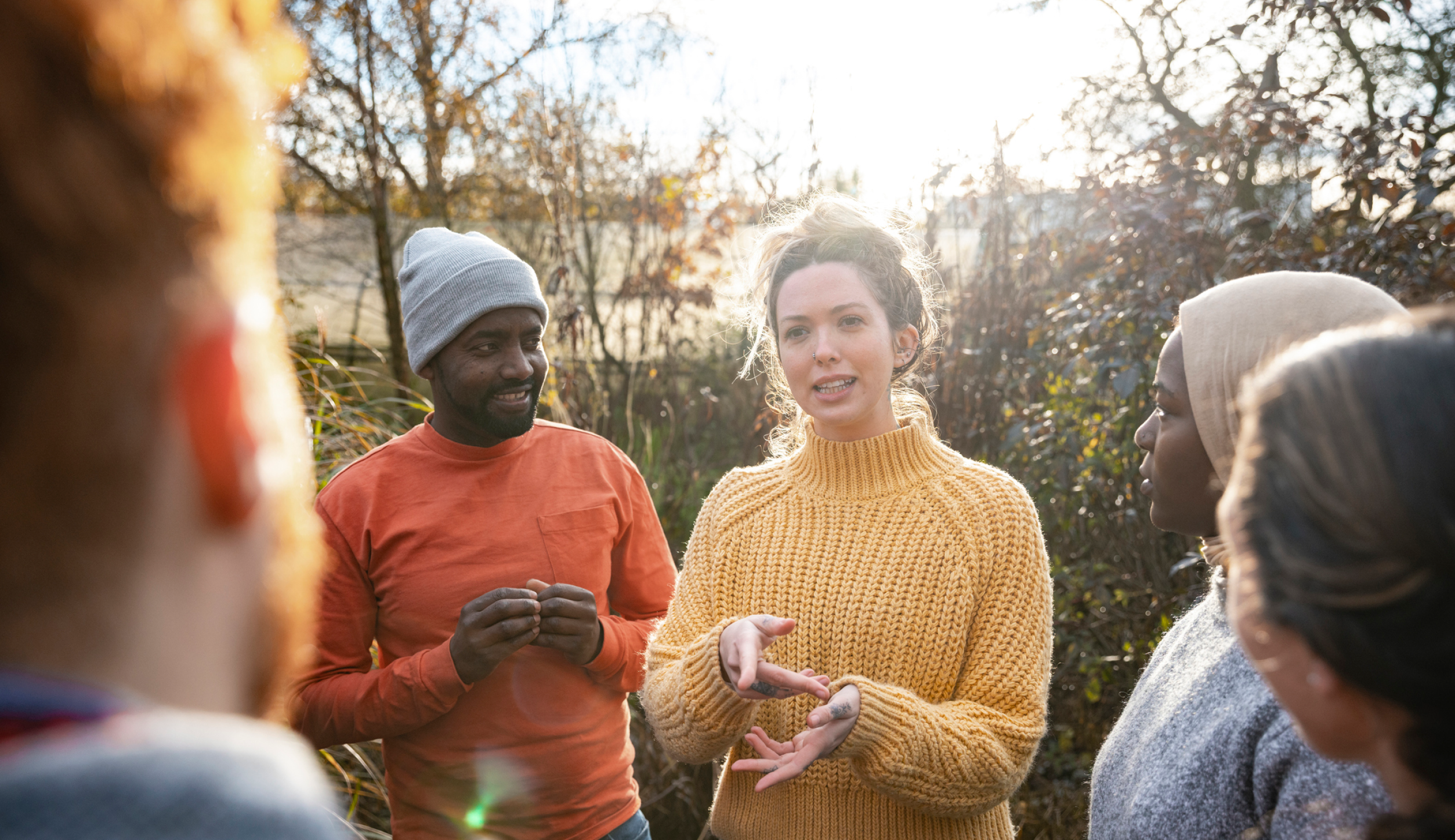 Multiple Diseases
Many people with one allergic disease may have another disease because of the same underlying type 2 inflammation.1 Often, the more severe disease is diagnosed first.18 It's important to manage and treat your allergic conditions to reduce the impact of inflammation.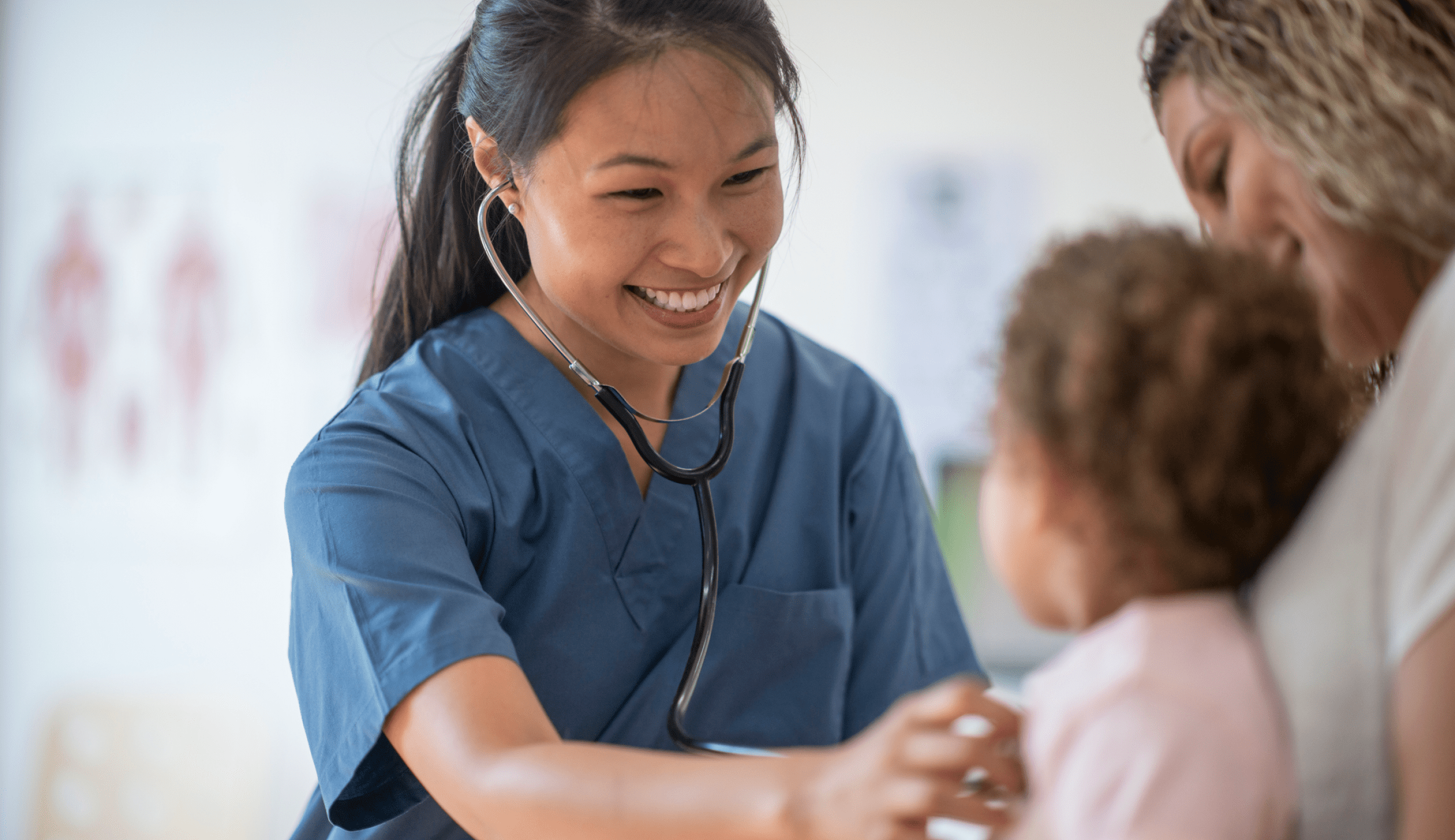 Tests
Family history, clinical presentation, and environmental triggers are the best ways to spot allergic conditions, but for certain diseases, there are also diagnostic tests.19 If you have asthma, ask your doctor about breath or blood tests to help identify what kind of inflammation you have.
What Diseases are Connected by Type 2 Inflammation?
While it's possible to have only one disease, people with type 2 inflammation are more likely to have another, driven by the same inflammation.1 It's important to work with your doctor to treat conditions caused in part by type 2 inflammation.
Asthma
Asthma is a common chronic disease where up to 84% of people have underlying type 2 inflammation in the lungs, making it hard to breathe.21 Around 24% of adults with moderate-to-severe asthma have more than one disease caused in part by type 2 inflammation.18,22
Nasal Polyps
Chronic rhinosinusitis with nasal polyps (CRSwNP) is a disease where approximately 82% of people have type 2 inflammation in the nasal passages.18 About 36% of people with moderate-to-severe nasal polyps have more than one other type 2 inflammatory disease.18
Prurigo Nodularis (PN)
About 71% of people with PN experience frequent itch.23 Type 2 inflammation may play a part in this disease.1
Atopic Dermatitis (AD)
AD is a chronic inflammatory skin disease where almost everyone has signs of type 2 inflammation.24 About 46% of adults with moderate-to-severe AD have more than one allergic condition.18
Food allergies
Type 2 inflammation may play a role in certain food allergies, such as allergies to peanut, egg, cow's milk, or other foods.13
Eosinophilic Esophagitis (EoE)
EoE is a disease with type 2 inflammation in the esophagus, making it hard to eat, swallow, and socialize.25 About 75% of people with EoE also live with one other condition caused in part by type 2 inflammation.25
Atopic Dermatitis and Asthma
Around 27% of adults with moderate-to-severe AD also have asthma, and around 15% of adults with moderate-to-severe asthma also have AD.18
EoE and Food Allergies
Both EoE and food allergies can negatively impact a person's relationship with food.13 About 67% of people with EoE report having food allergies.13
Asthma and Nasal Polyps
Around 17% of adults with moderate-to-severe asthma also have nasal polyps and around 46% of adults with moderate-to-severe nasal polyps have asthma, which can make breathing and daily activities difficult.18
Things aren't always as they seem. Sometimes, there is a hidden connection between different allergic diseases or those driven in part by type 2 inflammation. Managing multiple diseases can be challenging. Understanding the connection can change how you think. When you know how they are connected, you can work with your doctor to help find a treatment plan that could work for you.
You can help uncover a type 2 inflammation connection. Play the game and answer the questions. 
With each answer, we get closer to better understanding and educating about type 2 inflammation.
Absences
Because symptoms come and go unpredictably (and may disrupt sleep), conditions driven in part by type 2 inflammation may often cause you to miss work or school days or cause issues with productivity.10,29
Delays to Diagnosis and Treatment
Many people who have conditions driven in part by type 2 inflammation have a hard time getting diagnosed or finding the right specialist.10,13,19,29 This can make the road to effective treatment longer and more difficult to manage.10,13,19,29
Emotional Challenges
The challenges aren't always physical.10,17,29 Many people with conditions driven in part by type 2 inflammation experience anxiety, stress, depression, and an overall lack of confidence.10,17,29
Isolation
Feelings of embarrassment and misunderstanding can make people with conditions driven in part by type 2 inflammation feel alone and isolated.10,17,29
Limitations in Daily Life
When conditions driven in part by type 2 inflammation are not well-controlled, daily activities may be more difficult, including sports, chores, hobbies, school, work, and social activities.10,17,29
Risk of Hospital Stays
Sometimes symptom flares aren't just flares − they may be life-threatening.10,16 A hospital visit is a real concern and can happen unpredictably.10
Sleep Issues
Conditions driven in part by type 2 inflammation sometimes affect your sleep.10,36 Uncontrolled symptoms can make it hard for you to fall asleep or stay asleep.10,36
Treatment Burdens
Certain treatments prescribed for conditions driven in part by type 2 inflammation can help relieve symptoms, like steroids and immunosuppressants.10,37 But some options can sometimes have negative long-term effects.10,37
Unpredictability
From symptom flare-ups to life-threatening attacks, conditions driven in part by type 2 inflammation can be very unpredictable.10,16,29
Medical review: June 2023 by John James, MD 
This content is supported by Sanofi and Regeneron.
IMM.23.06.0004 I August 2023
1 Gandhi, N. A., Bennett, B. L., Graham, N. M., Pirozzi, G., Stahl, N., & Yancopoulos, G. D. (2015). Targeting key proximal drivers of type 2 inflammation in disease. Nature Reviews Drug Discovery, 15(1), 35–50. https://doi.org/10.1038/nrd4624
2 Gandhi NA, Pirozzi G, Graham NM. Commonality of the IL-4/IL-13 pathway in atopic diseases. Expert review ofclinical immunology. 2017 May 4;13(5):425-37. https://doi.org/10.1080/1744666X.2017.1298443
3 Mosmann, T. R., Cherwinski, H., Bond, M. W., Giedlin, M. A., & Coffman, R. L. (1986). Two types of murine helper T cell clone. I. Definition according to profiles of lymphokine activities and secreted proteins. The Journal of Immunology, 136(7), 2348–2357. https://doi.org/10.4049/jimmunol.136.7.2348
4 Snapper, C. M., Finkelman, F. D., & Paul, W. E. (1988). Regulation of IGG1 and IGE production by interleukin 4. Immunological Reviews, 102(1), 51–75. https://doi.org/10.1111/j.1600-065x.1988.tb00741.x
5 Huang, E., & Ong, P. Y. (2018). Severe atopic dermatitis in children. Current Allergy and Asthma Reports, 18(6). https://doi.org/10.1007/s11882-018-0788-4
6 von Mutius, E. (2000). The burden of childhood asthma. Archives of Disease in Childhood, 82(90002), 2ii–5. https://doi.org/10.1136/adc.82.suppl_2.ii2
7 Menard-Katcher, P., Marks, K. L., Liacouras, C. A., Spergel, J. M., Yang, Y.-X., & Falk, G. W. (2012). The natural history of eosinophilic oesophagitis in the transition from childhood to adulthood. Alimentary Pharmacology & Therapeutics, 37(1), 114–121. https://doi.org/10.1111/apt.12119
8 Krishnan, J. A., Cloutier, M. M., & Schatz, M. (2021). National Asthma Education and prevention program 2020 guideline update: Where do we go from here? American Journal of Respiratory and Critical Care Medicine, 203(2), 164–167. https://doi.org/10.1164/rccm.202011-4236ed
9What is atopic dermatitis and how can I tell if I have it?. National Eczema Association. (2021, December 2). https://nationaleczema.org/eczema/types-of-eczema/atopic-dermatitis/
10 Fokkens, W. J., Lund, V. J., Hopkins, C., Hellings, P. W., Kern, R., Reitsma, S., Toppila-Salmi, S., Bernal-Sprekelsen, M., Mullol, J., Alobid, I., Terezinha Anselmo-Lima, W., Bachert, C., Baroody, F., von Buchwald, C., Cervin, A., Cohen, N., Constantinidis, J., De Gabory, L., Desrosiers, M., … Zwetsloot, C. P. (2020). European position paper on Rhinosinusitis and nasal polyps 2020. Rhinology Journal, 0(0), 1–464. https://doi.org/10.4193/rhin20.600
11 Nordin, S., Hedén Blomqvist, E., Olsson, P., Stjärne, P., & Ehnhage, A. (2011). Effects of smell loss on daily life and adopted coping strategies in patients with nasal polyposis with asthma. Acta Oto-Laryngologica, 131(8), 826–832. https://doi.org/10.3109/00016489.2010.539625
12 Hirano, I., Chan, E. S., Rank, M. A., Sharaf, R. N., Stollman, N. H., Stukus, D. R., Wang, K., Greenhawt, M., Falck-Ytter, Y. T., Chachu, K. A., Day, L., Lebwohl, B., Muniraj, T., Patel, A., Peery, A. F., Shah, R., Singh, H., Singh, S., Spechler, S. J., … Sharaf, R. (2020). Aga Institute and the Joint Task Force on allergy-immunology practice parameters clinical guidelines for the management of eosinophilic esophagitis. Annals of Allergy, Asthma & Immunology, 124(5), 416–423. https://doi.org/10.1016/j.anai.2020.03.020
13 Chehade, M., Jones, S. M., Pesek, R. D., Burks, A. W., Vickery, B. P., Wood, R. A., Leung, D. Y. M., Furuta, G. T., Fleischer, D. M., Henning, A. K., Dawson, P., Lindblad, R. W., Sicherer, S. H., Abonia, J. P., Sherrill, J. D., Sampson, H. A., & Rothenberg, M. E. (2018). Phenotypic characterization of eosinophilic esophagitis in a large multicenter patient population from the Consortium for Food Allergy Research. The Journal of Allergy and Clinical Immunology: In Practice, 6(5). https://doi.org/10.1016/j.jaip.2018.05.038
14Lucendo AJ, et al. Guidelines on eosinophilic esophagitis: evidence-based statements and recommendations for diagnosis and management in children and adults. United European Gastroenterol J. 2017;5(3):335-358 https://doi.org/10.1177/2050640616689525
15Kwatra, S. G. (2022). Prurigo nodularis. JAMA Dermatology, 158(3), 336. https://doi.org/10.1001/jamadermatol.2021.5307
16 Anaphylaxis: Taber's medical dictionary. anaphylaxis | Taber's Medical Dictionary. (n.d.-b). https://www.tabers.com/tabersonline/view/Tabers-Dictionary/764253/all/anaphylaxis#:~:text=A%20sudden%2C%20severe%20allergic%20reaction,(late%2Dstage%20response).
17 Sidbury R, Davis DM, Cohen DE, Cordoro KM, Berger TG, Bergman JN, Chamlin SL, Cooper KD,Feldman SR, Hanifin JM, Krol A. Guidelines of care for the management of atopic dermatitis: section 3.Management and treatment with phototherapy and systemic agents. Journal of the American Academy of Dermatology. 2014 Aug 1;71(2):327-49. https://doi.org/10.1177/2050640616689525
18 Khan, A. H., Gouia, I., Kamat, S., Johnson, R., Small, M., & Siddall, J. (2023a). Prevalence and severity distribution of type 2 inflammation-related comorbidities among patients with asthma, chronic rhinosinusitis with nasal polyps, and atopic dermatitis. Lung, 201(1), 57–63. https://doi.org/10.1007/s00408-023-00603-z
19 (2018). GLOBAL STRATEGY FOR ASTHMA. MANAGEMENT AND PREVENTION. ONLINE APPENDIX. https://ginasthma.org/wp-content/uploads/2018/03/WMS-FINAL-GINA-2018-Appendix_v1.3.pdf
20Sugita K, Kabashima K. Tight junctions in the development of asthma, chronic rhinosinusitis, atopic dermatitis, eosinophilic esophagitis, and inflammatory bowel diseases. Journal of leukocyte biology. 2020 May;107(5):749-62. https://doi.org/10.1002/JLB.5MR0120-230R
21 Krishnan, J. A., Cloutier, M. M., & Schatz, M. (2021). National Asthma Education and prevention program 2020 guideline update: Where do we go from here? American Journal of Respiratory and Critical Care Medicine, 203(2), 164–167. https://doi.org/10.1164/rccm.202011-4236ed
22 Seys, S. F., Scheers, H., Van den Brande, P., Marijsse, G., Dilissen, E., Van Den Bergh, A., Goeminne, P. C., Hellings, P. W., Ceuppens, J. L., Dupont, L. J., & Bullens, D. M. (2017). Cluster analysis of sputum cytokine-high profiles reveals diversity in T(H)2-high asthma patients. Respiratory Research, 18(1). https://doi.org/10.1186/s12931-017-0524-y
23 Bewley, A., Homey, B., & Pink, A. (2022). Prurigo nodularis: A review of IL-31RA blockade and other potential treatments. Dermatology and Therapy, 12(9), 2039–2048. https://doi.org/10.1007/s13555-022-00782-2
24 Akdis, C. A., Arkwright, P. D., Brüggen, M.-C., Busse, W., Gadina, M., Guttman‐Yassky, E., Kabashima, K., Mitamura, Y., Vian, L., Wu, J., & Palomares, O. (2020). Type 2 immunity in the skin and lungs. Allergy, 75(7), 1582–1605. https://doi.org/10.1111/all.14318
25 van Rhijn, B. D., & Bredenoord, A. J. (2017). Management of eosinophilic esophagitis based on pathophysiological evidence. Journal of Clinical Gastroenterology, 51(8), 659–668. https://doi.org/10.1097/mcg.0000000000000879
26 van Rheede, T., Bastiaans, T., Boone, D. N., Hedges, S. B., de Jong, W. W., & Madsen, O. (2005). The platypus is in its place: Nuclear genes and indels confirm the sister group relation of Monotremes and Therians. Molecular Biology and Evolution, 23(3), 587–597. https://doi.org/10.1093/molbev/msj064
27 UPF/IIFWP. (2017, July 1). Canary Islands. Visit the main page. https://www.newworldencyclopedia.org/entry/Canary_Islands
28 City of Boston. (2016, August 3). Sister cities. Boston.gov. https://www.boston.gov/economic-development/sister-cities
29 Zuberbier, T., Orlow, S. J., Paller, A. S., Taïeb, A., Allen, R., Hernanz-Hermosa, J. M., Ocampo-Candiani, J., Cox, M., Langeraar, J., & Simon, J. C. (2006). Patient perspectives on the management of atopic dermatitis. Journal of Allergy and Clinical Immunology, 118(1), 226–232. https://doi.org/10.1016/j.jaci.2006.02.031
30 Glusac, M. (2020, April 28). The official state bird of all 50 states. Insider. https://www.insider.com/every-states-official-state-bird-2018-12
31Hsiao, P. (2012, August 22). The 10 loudest animals on Earth. Australian Geographic. https://www.australiangeographic.com.au/topics/wildlife/2012/08/the-10-loudest-animals-on-earth/
32 Florida Museum of Natural History. (2018, February 1). Lightning strikes. International Shark Attack File. https://www.floridamuseum.ufl.edu/shark-attacks/odds/compare-risk/lightning-strikes/
33 Baldwin, I. T., & Schultz, J. C. (1983). Rapid changes in tree leaf chemistry induced by damage: Evidence for communication between plants. Science, 221(4607), 277–279. https://doi.org/10.1126/science.221.4607.277
34 Briefer, E. F., & McElligott, A. G. (2012). Social effects on vocal ontogeny in an ungulate, the goat, Capra Hircus. Animal Behaviour, 83(4), 991–1000. https://doi.org/10.1016/j.anbehav.2012.01.020
35 Conradt, L., & Roper, T. J. (2003). Group decision-making in Animals. Nature, 421(6919), 155–158. https://doi.org/10.1038/nature01294
36 Silverberg JI, Lei D, Yousaf M, Janmohamed SR, Vakharia PP, Chopra R, Chavda R, Gabriel S, Patel KR, Singam V, Kantor R. Association of itch triggers with atopic dermatitis severity and course in adults.Annals of Allergy, Asthma & Immunology. 2020 Nov 1;125(5):552-9. https://doi.org/10.1016/j.anai.2020.06.014
37 Daugherty, J., Lin, X., Baxter, R., Suruki, R., & Bradford, E. (2017). The impact of long-term systemic glucocorticoid use in severe asthma: A UK retrospective cohort analysis. Journal of Asthma, 55(6), 651–658. https://doi.org/10.1080/02770903.2017.1353612