My Life With Food Allergy
The public health burden of food allergies (FA) among children in the United States continues to grow and is an area of active research.
In 2019, the Asthma and Allergy Foundation of America (AAFA) and its food allergy division, Kids with Food Allergies (KFA), conducted a three-part food allergy study titled "My Life With Food Allergy."
The goal of the study is to understand the burden of food allergy from three populations:
Parents of children with food allergies
Teen/young adult patients with food allergies
Adults with food allergies
The first report from this study – the My Life With Food Allergy: Parent Survey Report – summarizes the emotional, social, and financial impact on the parent or caregiver of a child with food allergies.
Due to the breadth of topics covered by the survey, responses provided a great deal of insights into patient and caregiver experiences, beliefs, and knowledge. Throughout this report, the most notable data presented will focus on these three key findings:
Mental and emotional impact of food allergy on parents is greater than the impact on patients themselves.
Food allergies have considerable impact on parents' social lives.
Food allergies cause significant financial strain and time burden for parents.
Acknowledgements
The My Life With Food Allergy parent survey is an independent research project of the Asthma and Allergy Foundation of America with support from DBV Technologies.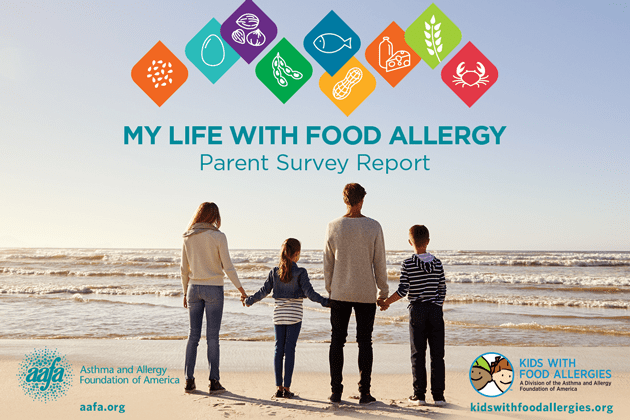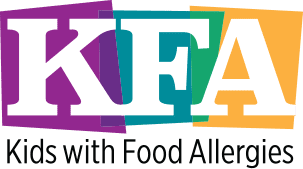 KFA is dedicated to saving lives and reducing the burden of food allergies through support, advocacy, education and research.