Knowing how to manage asthma is important for better health and quality of life. We offer an online course called ASTHMA Care for Adults. This comprehensive program covers a full range of topics everyone with asthma needs to know. This self-paced online course is presented in different formats, such as videos, animations, handouts and more.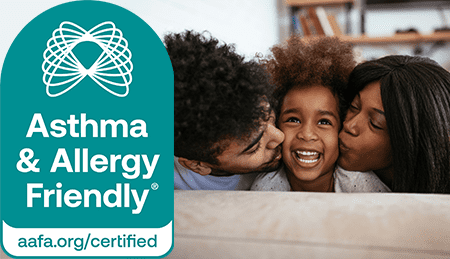 Using CERTIFIED asthma & allergy friendly® products in your home can help you have a healthier indoor environment, as well as reduce allergens.
To learn more about the asthma & allergy friendly® Certification Program, visit: aafa.org/certified.
Join Our Online Support Community
AAFA is dedicated to improving the quality of life for people with asthma and allergic diseases. Our community is here for you 24/7. You can connect with others who understand what it is like to live with asthma and allergies. You're not alone.