Not all molds cause allergy symptoms. Some of the most common molds that cause allergy symptoms are:
Alternaria
Aspergillus
Cladosporium
Penicillium
Mildew is also a common type of mold.
Molds are different from plants or animals in how they reproduce and grow. The "seeds," called spores, travel through the air. Upsetting a mold source can send the spores into the air. Some spores spread in dry, windy weather. Others spread with the fog or dew when humidity is high. This makes it easier for you to breathe the spores into your lungs.
Inhaling the spores causes allergic reactions in some people. Allergic symptoms from fungus spores are most common from July to early fall. Fungi grow in many places. They can grow both indoors and outside, so allergic reactions can occur year-round.
Many molds grow on rotting logs and fallen leaves, in compost piles, and on grasses and grains. Unlike pollen, molds do not die with the first killing frost. Most outdoor molds become inactive during the winter. In the spring, they grow on plants killed by the cold. Indoors, fungi grow in damp areas like the bathroom, kitchen, or basement.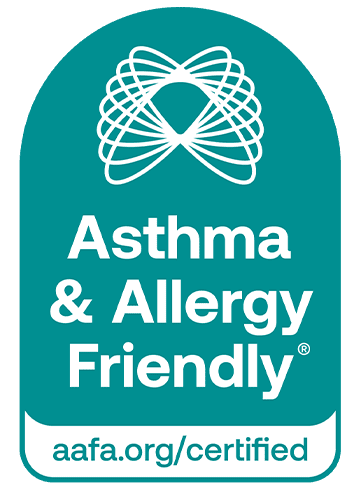 Using CERTIFIED asthma & allergy friendly® products in your home can help you have a healthier indoor environment, as well as reduce allergens.
Learn more about the asthma & allergy friendly® Certification Program by visiting aafa.org/certified.
Medical Review: July 2022 by John James, MD
Allergy Capitals
Your location can have an impact on your seasonal allergies. AAFA's Allergy Capitals™ report looks at the top 100 most challenging cities in the continental United States to live with seasonal pollen allergies.