Obesity is associated with a number of health concerns, including asthma. There is a strong connection between obesity and developing asthma, as well as worsening symptoms and poor control.
Obesity can reduce lung volume, affect blood volume to the airways and even affect how well a patient responds to asthma medication.
About 38% of adults with asthma are obese, compared to only 26% in adults without asthma. Studies shows a correlation between weight loss and the improvement of asthma symptoms.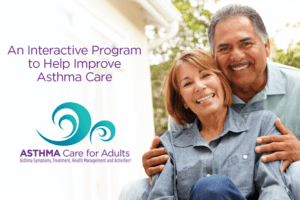 Knowing how to manage asthma is important for better health and quality of life. We offer an online course called ASTHMA Care for Adults. This comprehensive program covers a full range of topics everyone with asthma needs to know. This self-paced online course is presented in different formats, such as videos, animations, handouts and more.
Asthma Capitals
Where you live can have an impact on your asthma. AAFA's Asthma Capitals™ report looks at the top 100 most challenging cities in the continental United States to live with asthma.