School Health Care Plans for Asthma and Allergies
If your child has asthma or allergies to food, latex, or stinging insects, you may have concerns about what happens during the school day when they are in the care of other people. It's helpful to keep in mind that many schools already have policies in place to manage asthma and/or allergies. You need to partner with the school to set up a school health care plan for your child.1 It is an important part of your child's asthma or allergy management plan to keep them healthy through the school year.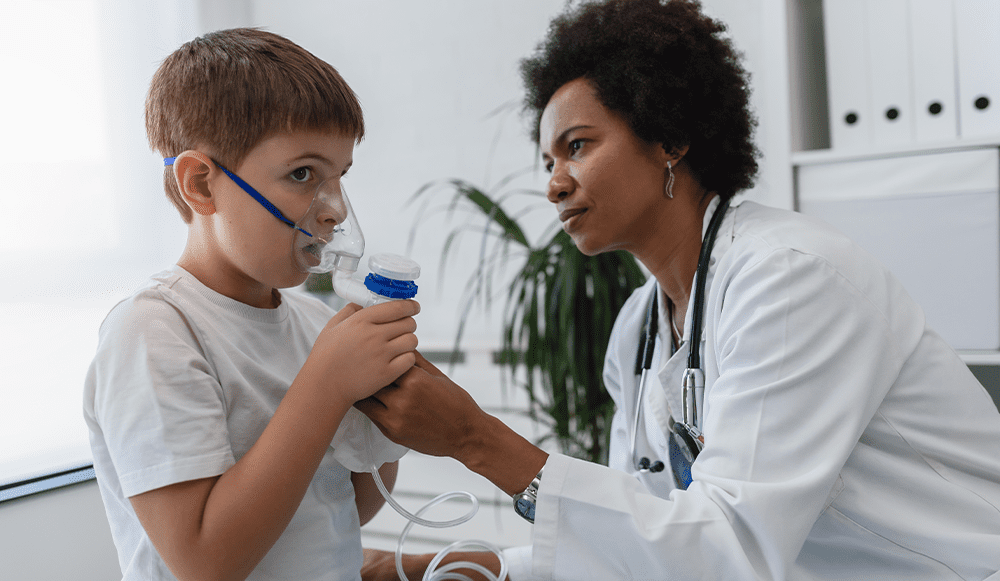 Closed Accordion
Types of School Health Care Plans
A school health care plan is a written set of documents that outlines your child's medical condition and needs. The plan usually lists information about your child's asthma or allergies, how they should be managed, and what to do in an emergency. It may also include school staff responsibilities, training, and services needed to help keep your child safe. A school health care plan often includes several forms and documents.
Three common types of school care plans are:
Emergency care plan (ECP) – This is a medical plan from your child's doctor for the school to follow to treat asthma while the student is at school.
Individual health care plan (IHCP or IHP) – This is a type of nursing care plan. For a student with asthma, this would also include an emergency care plan. An IHCP addresses what the school will do to establish and maintain a safe school environment for the student with asthma.2
504 plan – This is a legally binding plan written by the school in collaboration with a student and their family.3 Similar to an IHCP, this plan provides guidelines for changes in the classroom or other school locations to achieve the goal of providing a safe education.
Emergency Care Plans (ECP)
An ECP is the medical plan your child's doctor writes for the school nurse to follow. ECPs usually use terms people with a non-medical background can also understand and follow.
Your child's ECP should have:
Your child's asthma triggers and/or allergens
Symptoms that require emergency treatment with quick-relief asthma medicine or an epinephrine auto-injector
Instructions on calling 911 to transport your child to the hospital
Emergency contacts
The ECP should include your child's Asthma Action Plan or Anaphylaxis Action Plan. An ECP is usually part of an IHCP or 504 plan and must be signed by your child's doctor.1
Individual Health Care Plans (IHCP or IHP)
An IHCP (sometimes called an IHP) is a nursing care plan that has both administrative and clinical purposes. It will probably have an ECP for managing and treating asthma symptoms or an allergic reaction.
The school nurse will work with you, your child, and their doctor(s) to write the IHCP.1
An IHCP outlines what the school will do to create and maintain a safe school environment for your child. For example, an IHCP will detail what school staff will do to reduce the risk of trigger or allergen exposure, recognize asthma symptoms or an allergic reaction, and give the appropriate treatment. An IHCP is not a legally binding document.
504 Plan
A 504 plan, sometimes called a "Section 504 plan," is a legally binding plan between a school and a student. A 504 plan addresses what the school will do to create and maintain a safe school environment for your child.
The 504 plan is from Section 504 of the Rehabilitation Act of 1973. This is a federal law that states schools that get federal funding cannot exclude or discriminate against a student with a disability just because of their disability.4
A disability under Section 504 is defined by the Americans with Disabilities Amendments Act (ADA) as a "physical or mental impairment which substantially limits one or more major life activities." A "major life activity" includes walking, seeing, hearing, speaking, breathing, learning, working, and eating.5
The purpose of a 504 plan is basically the same as an IHCP. But a 504 plan is legally enforceable and offers safeguards a traditional IHCP doesn't. With a 504 plan, the family is allowed due process hearings (with legal counsel, if desired) and parental notice and review requirements. An IHCP can be integrated into either a 504 plan or an IEP to make the IHCP's terms enforceable.
How to Choose a School Health Care Plan
Which plan is best for you child? That depends.
Here are some things to consider as you decide:
The needs of your child
The school's current policies and procedures for managing asthma and allergies
Federal and state disability laws, if applicable
If the school already has a solid plan in place for managing asthma and allergies, your child may not need a 504 plan. However, if your child is eligible for a 504 plan, you could request a 504 plan to make the terms of the management plan legally enforceable. In some cases, your child may not qualify for a 504 plan if their condition is not considered to be a disability or there are no records showing they have a disability.4 You as the parent can work in partnership with school personnel and your child's doctor as appropriate to develop the contents of your child's IHCP or 504 plan based upon their unique health and safety needs while at school.
How to Create a School Health Care Plan for Asthma or Allergies
Your child's school may already have a process in place for creating care plans.
Start by contacting the school to ask who the point of contact is for creating a school health care plan for your child. Then request a meeting with the school representative to talk about your child's needs and to ask questions about the school's policies.
Use a positive tone when approaching the school. You are part of the team that will work together to keep your child healthy and safe at school. Communicate often, calmly, and confidently.
Make contact well before the school year starts – such as in the spring before. The first few days of school are very busy for staff. You'll want to have everything in place before the first day of school.
Here are some questions you may want to ask at your meeting:
Does the school or school district have a nurse?
When can I meet with school staff responsible for my child, such as their teacher, coach, and dietary staff (if they have food allergies)?
Where will my child's medicines be kept? Will they be easily accessible?
Are staff trained on how to manage asthma and allergies?
How does the school staff handle asthma episodes or attacks and allergic reactions?
How is bullying handled?
If you feel your child needs a 504 plan, also contact the school district's 504 coordinator. Ask to have your child evaluated for a 504 plan.
Your child's school health care plan may include:
Signs and symptoms of an asthma episode or attack or an allergic reaction
List of all asthma triggers and allergies
Asthma Action Plan and/or Anaphylaxis Action Plan
Medicine authorization form
Special dietary meals accommodation form for food allergies
What staff will be trained and how
Use and training of substitute teachers
When a school nurse is not on site, who will handle their responsibilities
Responsibilities of the parent, child, nurse, teacher, and other school staff
How school celebrations, recess, field trips, bus rides, etc. will be handled
Changes in the classroom, cafeteria, and elsewhere (such as no scented cleaners, no ozone-generating air cleaners, no latex balloons, etc.)
Avoiding the use of the child's triggers or allergens in art projects and other lesson plans
Storage of safe snacks and a safe non-perishable lunch (if your child has food allergies) for special situations (such as forgotten lunches, evacuations, shelter-in-place situations)
A written school health care plan helps you, your child, and the school staff understand everyone's roles in ensuring your child's safety and care while at school. It can reduce miscommunication, as well.
What to Do If the School Will Not Work With You
Public or private schools that get funds from the federal government have to follow Section 504 and the ADA. Public schools must provide a "free and appropriate education (FAPE) in the least restrictive environment."6
Also, all non-religious private schools must abide by the ADA, regardless if they receive federal funding. While they do not have to provide a "free and appropriate education," private schools are public accommodations under the ADA, and therefore have to take necessary steps to make sure a child is not excluded, denied services, or treated differently due to their disability (unless they can demonstrate that taking such steps would fundamentally alter the nature of their facility or result in undue burden).7 As a recent agreement with the Department of Justice indicated, these obligations can include the requirements to administer emergency medicine such as epinephrine auto-injectors.
If a public school is not willing to accommodate your child, contact your school district's superintendent or 504 coordinator in writing. If you continue to be unhappy with the plan as implemented by the school district, you can contact the Department of Education's Office for Civil Rights (OCR) or file a suit in a federal court.3
Stay Positive and Proactive
Remember to stay positive and focus on the goal: to ensure your child is healthy and included at school.
Work with the school on the best way to accommodate your child and their health needs.
School planning is a process. The first year involves a little extra effort because you are starting from scratch. Once you have a plan, you will need to review and update it before each school year or sooner if your child's conditions change. You may also have to repeat this entire process if your child changes schools and moves on to middle school and high school. Make this part of your yearly prep for the school year so your child can have a safe environment that allows them to focus on learning and not their asthma or allergies.
This is adapted from an article by Lynda Mitchell, MA, and reviewed by Laurel Francoeur, Esq., in 2014. The original version of this article was written in 2007 in collaboration with Maria Laura Acebal, JD.
Reviewed July 2021 by Naomi Seiler, JD, George Washington University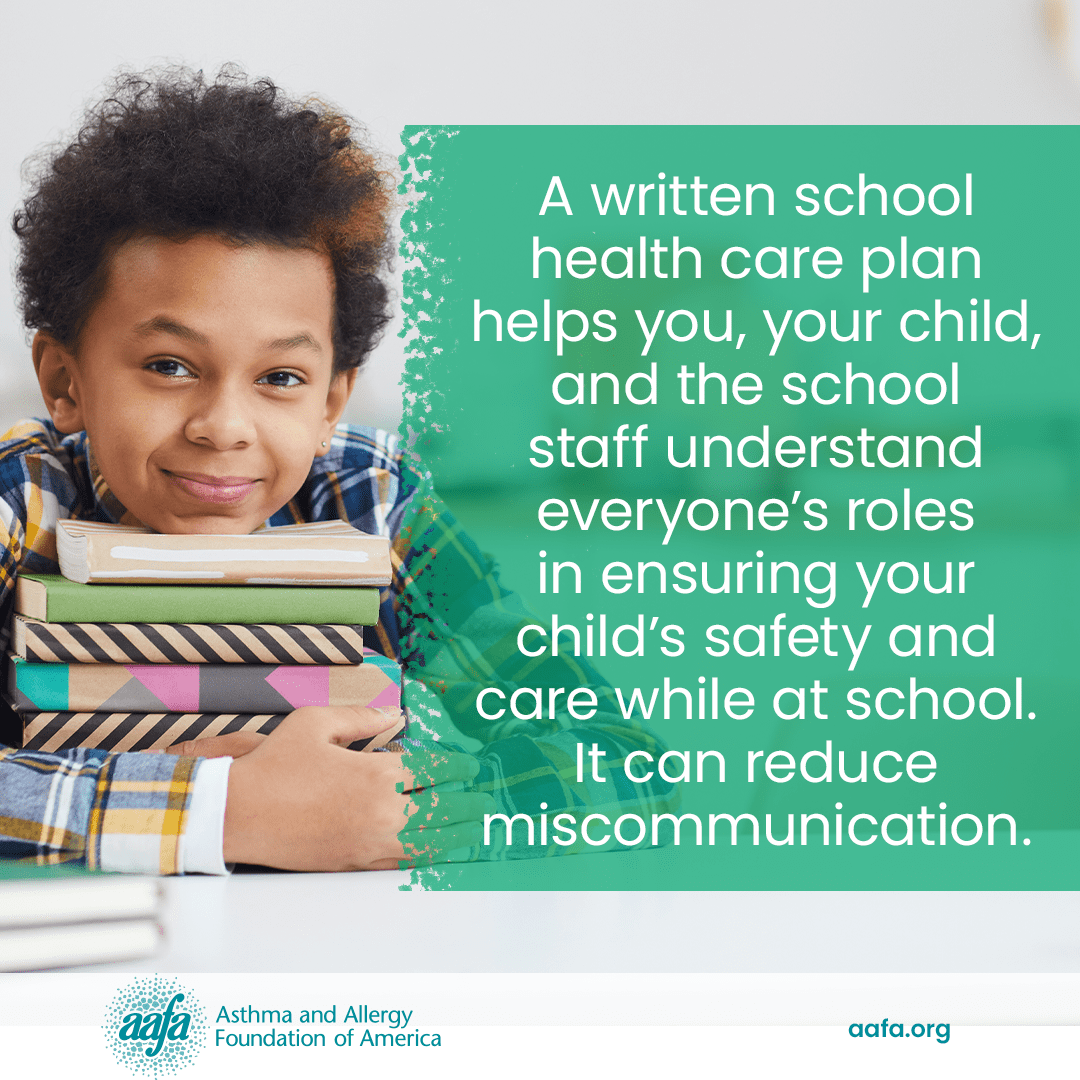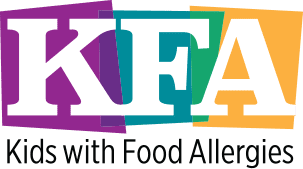 KFA is dedicated to saving lives and reducing the burden of food allergies through support, advocacy, education and research.